NOW AVAILABLE ON ALL MAJOR DOWNLOAD PLATFORMS CHECK IT OUT!!!!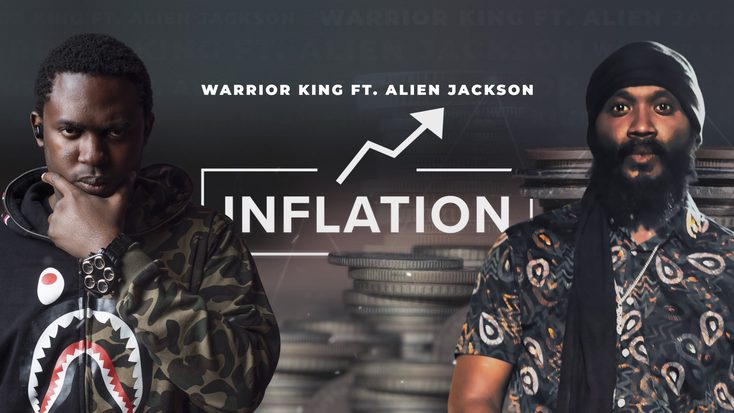 WARRIOR KING AND UPCOMING ARTIST ALIEN JACKSON RELEASE NEW SINGLE "INFLATION."
Jamaica, Kingston; Warrior King, one of the most renowned and respected reggae artists of our time, has teamed up with upcoming artist Alien Jackson from St Elizabeth, Jamaica on new single "Inflation." The song is a powerful and soulful anthem that speaks to the struggles and hardships faced by many in today's society, tackling the issues of inflation and financial instability head on.
The track, which showcases the unique talents of both artists, is a true testament to the power of reggae music to bring people together and inspire change. With its catchy hooks and powerful lyrics, "Inflation" is sure to resonate with audiences around the world. Alien Jackson, is an upcoming artist from St Elizabeth, Jamaica with a unique style and witty lyrics. His style compliments Warrior King's making this the perfect collaboration and together they have created a song that is truly a masterpiece.
"Inflation" is available now on all streaming platforms, and is sure to be a hit with reggae fans everywhere. Be sure to check it out and support these two amazing artists!