RAS SHERBY [Biography]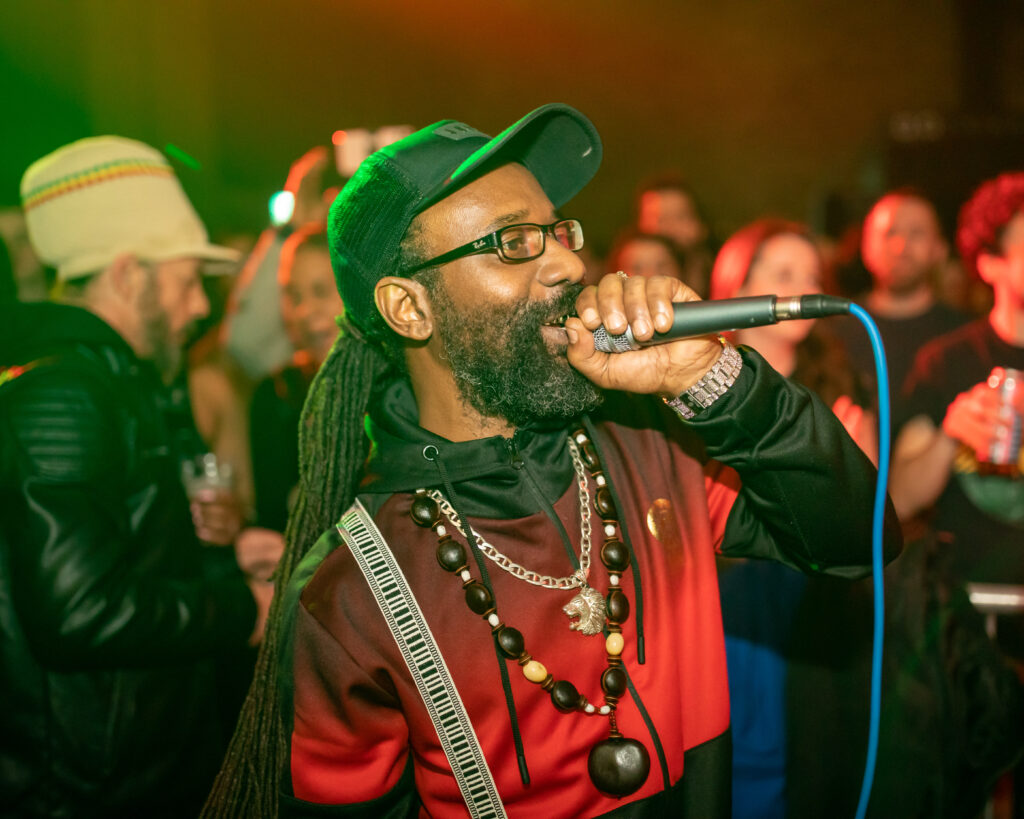 Singer/Songwriter/Producer and Studio Engineer Ras Sherby is one of the Founders of Ayres Production a young but fast growing Record Label and also the Founder of Zion Studio Music a top Quality Recording Studio facility based in London,Wembley UK.
Ras Sherby hailes from the Island of Jamaica in the West Indies in the hills of Sligoville St. Catherine and was born to the World on the 2nd of Febuary 1977 He attended the Sligoville All Age School and then went on to attend the Jonothan Grant High School based in Spanish Town Jamaica Ras was born to Parents Sylvester and Myrtle Ayre ,His Father Sylvester was a very Prominent member of the surrounding Communities He was an Author of well know book the Bush Doctor ,Journalist for the Jamaican Gleaner News Paper for many years , Local Historian for the Jamaica Memory Bank and Justice of the Peace, and Mother Myrtle Taught at the Sligoville All Age School for more than thirty years and went on to be Principal of the Vision Learning and Remedial Centre in Spanish Town now retired She still helps Local Children with Studies and School affairs . Ras has three Sisters and five Brothers which he speaks of very highly He is a proud Family man and often speaks of His Wife Tina and His five Children He says He hopes to build a Positive and Strong Legacy to leave for His Family as He says, We are only here for a while. Ras has been singing from in His early years from singing in the Local Church Choir and at School events till touching the Dance Halls and Local Gigs but Financial strains made it difficult to secure a
break in the ever so tough Music Industry but found His Musical feet when He came to the UK a few years ago, in 2007 Ras released His Debut Album TIME IS OF THE ESSENCE which did not bring Him Fame but made Him known as a Positive and Uplifting up and coming Artist across the Globe
with songs like Time Is Of The Essence Title Track for L.P witch did very well in Europe and the UK He released another album in 2011 called FRONTLINE which also did well. He is about to release his new Album called DEFEND MY OWN which will be launched in the coming summer, when He is not in the booth He is sitting around the mixing desk making a new track or editing a song
for one of the Zion Artists or Himself, He also finds time to work with Schools in His surrounding Area, He recently Launched an Anti- Violence Project with (BARHAM PRIMARY SCHOOL) called Feelings and Emotion which seems to be heading for success and plans to launch
what He calls a Sister project in is Home Town Sligoville, Ras says "A Positive Reggae Music Fi Ever A Dat Mi Sey"
He is a Man who will stop at nothing to Establish His works for the World to see and hear, when asked Ras says there are some influential Artists that has inspired His musical trod like Burning Spear, Bob Marley, Garnet Silk, Peter Tosh, Sizzla and Sanchez.
you can see more of Ras Sherby at www.facebook.com/rassherby
https://www.instagram.com/ras_sherby_ayre